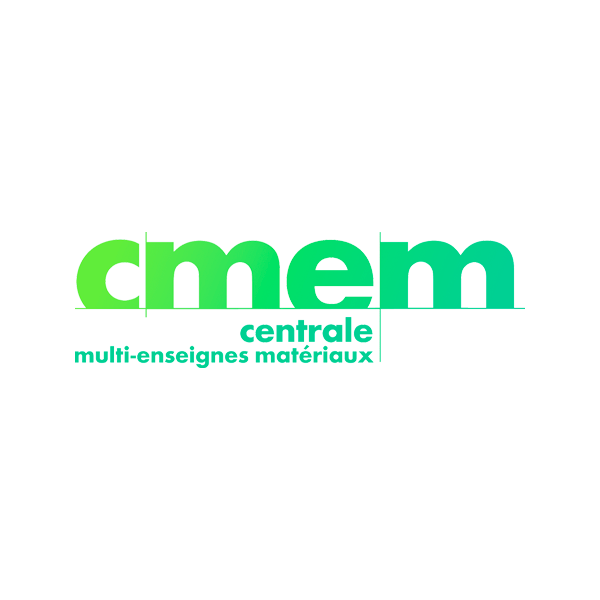 Ciffréo Bona is a family business based in Nice, which has been helping building professionals and private individuals with their construction projects since 1870. Ciffréo Bona sells a wide range of products, including structural work, civil engineering, tiling, DIY, painting, joinery and woodwork, as well as kitchens, bathrooms, wardrobes and decorating. Since 2019, Balitrand, another major player in the building wholesale and retail sector, which offers a similar range, has joined Ciffréo Bona.
The 2,000-odd employees of this powerful French regional Group are spread across almost 200 sales points in the 10 départements of the PACA, Rhône-Alpes and Languedoc-Roussillon regions.
To find out more, click here:
The challenge
Today, more than ever, the range offered by a specialist distributor is constantly evolving and changing to meet the expectations of a competitive and demanding 'pro' market. Product listing is a daily concern that requires a major commitment from our teams. The volume of data is constantly increasing, requiring ever greater processing, which requires a great deal of energy and skills, both technical and in terms of knowledge of the specific features of the products marketed.
The need
Product data and referencing managers were looking for a solution that would support them in their mission and facilitate both their data collection and processing work and the distribution of this data through their numerous catalogue editions, comprising hundreds or even thousands of pages per year, to communicate their offer to their mainly professional clientele.
It's essential to offer customers up-to-date catalogues that are fully representative of the products on offer. Catalogues with a different structure: Web structure, Pro structure, ERP structure, as well as catalogues with different levels of nomenclature, either 3 levels (Pro Nomenclature) or 4 levels (Web Nomenclature).
Solutions implemented with Pimalion
The collaboration was built around two key stages:
The implementation of Pimalion's MDM (Pimalion Sourcing) solution to aggregate data from multiple sources, build data models and have a complete and reliable repository, ready to be distributed and organized in a PIM database.
Implementation of the fully automated online catalogue creation module: CatalogBuilder. Based on the nomenclature, the PIM referential and in phase with the MDM, this module enables you to select the products to be published by product nomenclature level according to a predefined and scalable graphic charter depending on requirements. It is possible to select the number of columns required for each product family. CatalogBuilder can also feed Indesign via EasyCatalog as a web service or ODBC.
In practical terms
Sourcing platform active since 2021. Connected to a multi-label publishing platform active since 2022
More than 30 active users on the platforms
More than 300,000 items supported by the PIM, representing more than 1,300 brands
More than 1,000,000 assets (mainly images) are managed by the DAM
Thousands of pages are produced using the CatalogBuilder module, at a speed of 200 pages generated automatically per hour
The principles of catalogue generation are based on the creation of families of up to 500 pages for a category
Automatic integration of images associated with products
Automatic creation of item tables by product, with variable attributes for each item
Compliance with graphic guidelines (colour, product template)
Automatic management of the headers and footers of each page to display the different levels of nomenclature and page numbering, for example
Product presentations are different according to graphic templates and product family or type
Automatic management of page breaks in accordance with the graphic charter and the nomenclature levels
It is possible to integrate inserts (PDF) into the pages or add communication pages (PDF), with the aim of completing the catalogue and "filling in the gaps"
Part or all of the publication can be regenerated very quickly
The system generates a "Print" export in PDF/X with constraints for the printer: cutting points, edges, necessary definitions, etc.
Result
Today, the company has full control and autonomy over the tools made available by Pimalion to generate as many 'catalogue' publications as necessary at high frequency, and has been able to produce several different editions in a very short space of time, representing thousands of generated pages.
The company is now looking to continue exploiting the potential of Pimalion and intends to set up new operations for both data acquisition and publication... to be continued...