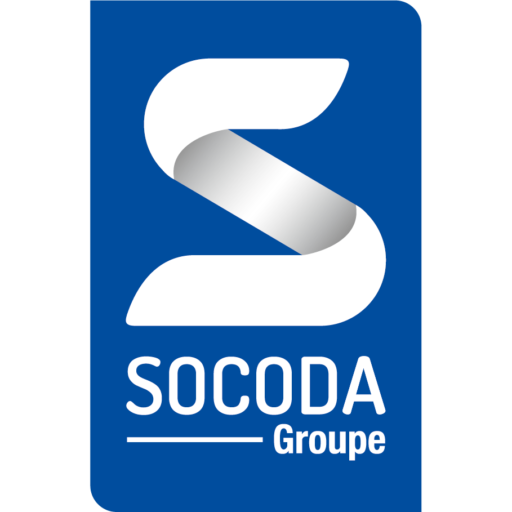 The Socoda Group is one of the leading networks of independent distributors dedicated to building and industry companies in France. With more than 200 members, Socoda is the first network in France for independent distributors in these sectors.

The organization supports its members by offering them a platform to strengthen their presence on the market and promote their development, by providing them with innovative tools and key resources to help them achieve their objectives.
Socoda with more than 850 suppliers and more than 8 million products offers its network a huge product database as well as all the data heritage such as: structured product sheets, Images and standardized PDF assets, video links etc.
Socoda is proud to be considered the benchmark for independent distributors in the building and industry sectors in France, and he undertakes to continue to offer unrivaled support to his members to help them succeed on a market extremely competitive today.

More about Socoda : https://www.socoda.fr/
The challenge
In 2019, Socoda had a crucial need to find a reliable partner who could help him set up a complete product reference database for its members.
This database had to be easily accessible and available for group members, wherever they are.
The volume, which is more than 8 million references, required a robust and scalable solution.
This is how we proposed to Socoda to set up pimalion sourcing
A product information management system(PIM) and digital resource management(DAM)
At the heart of their existing information system.
This solution was designed to meet their specific needs, by offering them a centralized and collaborative platform to store all the information relating to the products.
With an integrated PIM and DAM, they could easily manage and share information on products with their members. In addition, this solution would offer a solid basis for future growth, as it would be easily adaptable according to the evolution of Socoda needs.
The need
connect with existing systems
Import Fab-Dis files with warning on the quality of the expected data
Manage the nomenclature on n level
Classify the products in the Socoda nomenclature via our AI and our Maching Learning modules among others
Create data models produced by universe assisted by our genetive AI
Detect and re-entempt mass content errors
The purpose of this establishment is to allow members to have access to our APIs or daily exports by file provider configured by the IT department on a dataset of the catalog references of each member.
In this context, it is important to note that the daily loading of supplier data from SOCODA is done exclusively in Fab-Dis and ETIM format.
In addition to that, it is imperative to have KPIs to challenge suppliers on the quality of their data, this in graphic screens of Bi, 2D graphics, quality statistics, etc.
The need at Socoda is to push this data into our publication platform in order to create promotional catalogs for the network, but also for members to be able to charge products from unreserently referencing supplier at Socoda.
In this sense, each member will have their own storage space for unremarked products at Socoda in Pimalion Publishing.
It is important to emphasize that this approach will enlarge the database and offer a wider range of products from Socoda members.
Solutions thanks to Pimalion
However, before being able to fully benefit from all the advantages of this solution, it was necessary to proceed to a meticulous configuration. We therefore used interfaces dedicated to each problem and need, taking care to take into account the specificities of each team.
This work has made it possible to considerably improve the effectiveness of our processes and to guarantee optimal use of Sourcing Pimalion.
as part of this project, we decided to set up Pimalion Sourcing and Publishing, which will allow SOCODA teams to gain autonomy. To ensure a fluid transition, we have planned to transfer the skills necessary for the teams in charge of pimalion platforms
Loading Data Fab-Dis products in the PIM.
Downloader in automatic assets: images and PDF in our dam/pim
Have a quality control of content on more than 100 rules decided by Socoda.
Integrate perfectly into the present ecosystem, owner ERP etc.
We had to create spaces specific to each member in Pimalion Publishing for:
Loading Data Products of unremarked suppliers at Socoda
Propose an interface for the creation of the digital or print communication plan
Creation of promotional or corporate publications (complete catalogs of the repository of several hundreds of pages)
Export data products via our APIs or files to the e-commerce site(s) for example, ERP, social networks etc.member
Result
Thanks to the solutions and modules of generative AI and Machine Learning from Socoda, a large mass of heterogeneous data of more than 3 million to date has been managed in record time.
But that's not all, Pimalion has also implemented graphic and facilitators for the collaborative management of data with its network of more than 200 members, with personalized access.