MPT (Multichannel Publication Tool)
The MPT, Multichannel Publication Tool of the Pimalion solution is a module with powerful functionalities which allows users to publish identical content on several channels simultaneously.
Multichannel Publishing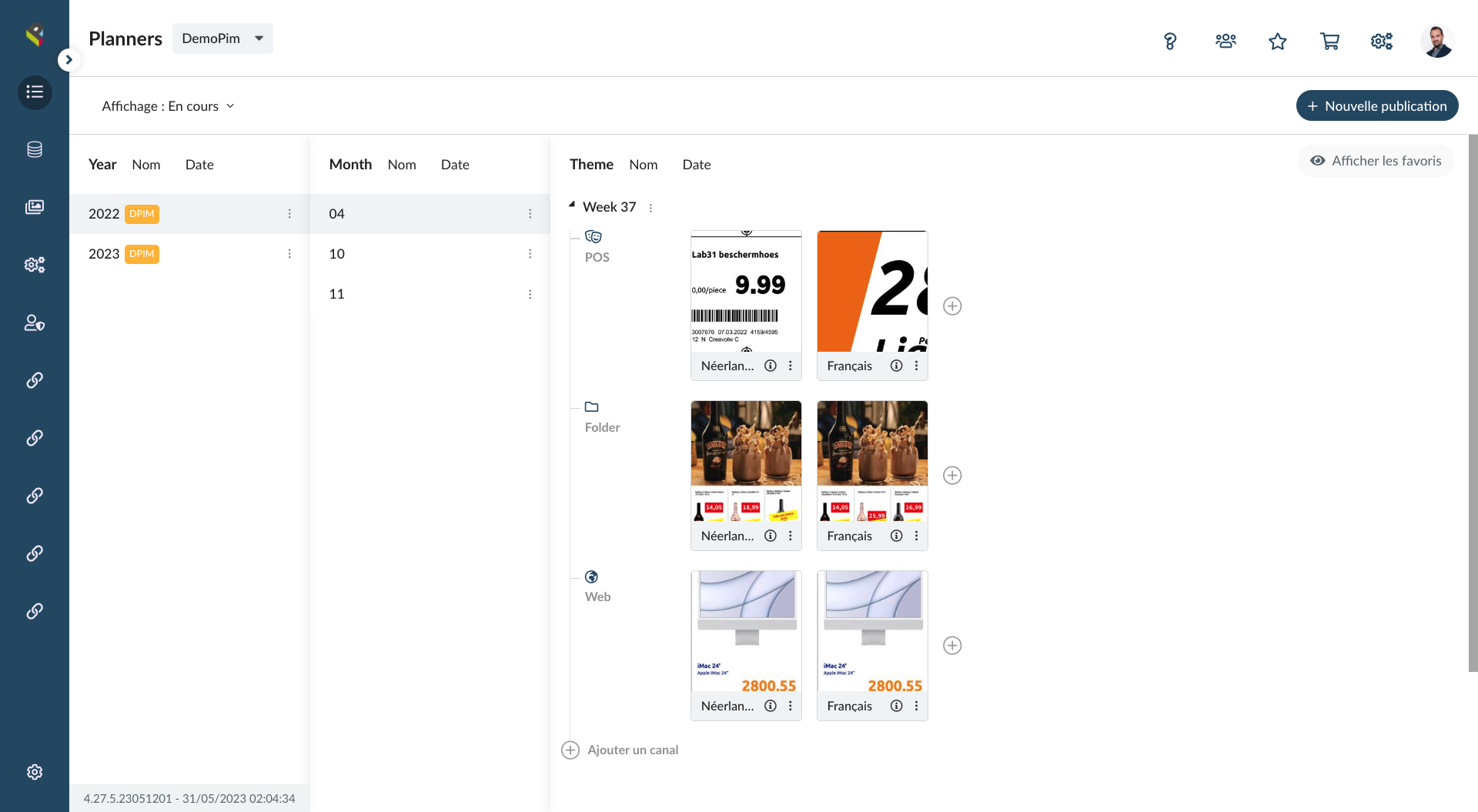 Goals
The objectives of this tool are multiple:
Firstly, it improves the efficiency and productivity of publishing teams by enabling them to publish more quickly, simultaneously and automatically across multiple channels. More specifically, Pimalion's multi-channel publishing tool enables users not only to publish content on websites, social networks, newsletters, mobile applications and all types of digital media, but also to build all offline communication, i.e. mainly print media.

Then, it helps ensure the consistency of content published across channels, which improves the user experience and strengthens the brand's image.

Last but not least, it optimises the media manufacturing process as far as possible, generating valuable economies of scale.
In short, the objectives of Pimalion's Multichannel Publication Tool are to improve the efficiency and productivity of publication teams, ensure the consistency of content published across different channels and optimise the content distribution process.
The Pimalion MPT module
This module offers several benefits, including the ability to reduce the time and effort required to publish content across different channels, improve the consistency and uniformity of content published across different channels, and increase the reach and impact of content by delivering it across multiple channels. The module supports an unlimited variety of publication channels. It also allows users to customise content for each channel, based on the specific needs and requirements of each channel.
Pimalion's Multichannel Publication Tool offers a number of features, including the ability to schedule publications in advance, publish content in real time and support multiple content formats, such as text, images and video.
Centralized management of publications:
This means that all publications can be managed from a single location. Users can easily track the progress of each publication and take action accordingly. One of the key principles of MPT is the centralisation of the publication process. By using this tool, companies can manage all their publications from a single interface, saving time and resources. What's more, the tool offers a user-friendly interface that makes it easy to create and manage content.

Another important principle is the automatic updating of content:
The tool allows users to update and personalize their content according to the channels on which it will be published. For example, a company can modify its content to make it more suitable for a professional audience rather than a "general public" :

Finally, MPT encourages collaboration between members of the marketing team:
The tool enables team members to work together on the same project and exchange ideas and information in real time.
In summary, the strength of the Pimalion solution's Multichannel Publication Tool lies in its ability to simplify and improve the process of publishing content across multiple channels, which can help businesses reach a wider audience and improve the impact and reach of their content.